E.S.T.I.R. Inc. is a local Insurance Agency that has been in the industry since 1999, with offices in Bloomfield and Princeton, NJ.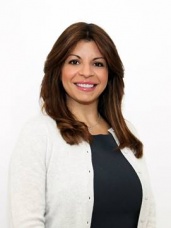 When it comes time to pay your insurance premiums--be it monthly, semi-annually or annually--it always feels like a huge drain on your bank account. The money's going away but you can't see any tangible benefits unless you're in an auto accident, sustain damage to your property or home or have another reason for which you need to make a claim. In the state of New Jersey, you must have coverage on your car, and your mortgage lender most likely requires that you have a homeowners insurance policy, so it's impossible to just up and cancel your policies. You can, however, get better rates by taking some time to compare quotes online with the help of an independent agency.
It's easy to compare policies with E.S.T.I.R. Inc. Simply choose which kind of insurance you're looking for, fill out the form and submit it. Within a few minutes, you'll have a list of companies that will provide insurance coverage; you'll also get details about what the policy covers and how much it costs. Once you've got the list, do your homework to find out which one will be the best fit for your needs. This means investing a couple of hours reading policies for home or auto insurance in New Jersey and making phone calls, but it's worth it. How many other things save you hundreds of dollars within the span of a few hours? And if you've got questions, call up the friendly folks at E.S.T.I.R. Inc. to get individualized assistance.
Another way to keep your auto and home insurance in New Jersey low is to bundle your policies. Choosing the same provider for both your car and homeowners insurance will save you money. You can also select a policy with a higher-than-usual deductible. To feel comfortable about signing up for a policy with a $1,000 deductible, just open a new savings account and put aside $50 or $100 a month. More than likely, you'll have a nice little emergency fund before you know it, and probably before you'd need to use any of the money. Finally, just ask your insurance company which safety measures you can take to get additional discounts. Installing car alarms and airbags in your car, or putting in a security system at home may net you extra savings; you'll never know if you don't ask.
If you are in the Newark Or Princeton Area Contact us now! Our dedicated independent agents would be happy to serve you. As an independent agency, we can obtain the best coverage at the right price to fit your insurance needs.
With years of service under our belts, and multiple carriers to work with, we would love to Serve you today!